Signup For Our Free Samples Newsletter
Get the newest free samples when you join our free newsletter.
There are at least 8 matches for
"Womens Free Samples".
Freebie Friday again from Saving Star! Today you can get a Free Box of Jiffy Corn Muffin Mix! Just Download the Offer with the Saving Star App on your mobile Device & be sure you pick up some Jiffy Mix Today!
If you are not familiar with the Saving Star app it is a great way to save money on your everyday groceries. Simply Download the App and enter your store savings card information. It's incredibly simple to capture offers because it is all automatic! Download it today!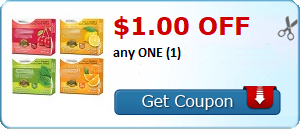 Here's How to Get It
Sign in to SavingStar
Download the offer
Enjoy!